It's About To Be A What???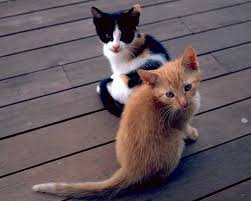 vicious
There is a movie about it. There is a song about it. It's in the papers as well. For some reason, the duel between two females – whether it is just verbal abuse to pulling of hairs, or worse, lawsuits – always seems to keep everyone interested and glued. Because, as dirty as it sounds, everyone loves a girl fight.
I have seen one girl fight in my entire life. And it was bloody interesting. There, in the middle of club, I watched this girl in a skimpy black dress walked through the masses of dancing bodies towards this other girl. Before I could even breathe, they were hitting each other with their handbags, pulling onto each others hair, shouting out puki this and pantat that, and it was vicious! Although the commotion only lasted a minute, it felt like forever before their respective girlfriends pried the fighting duo from each other.
Whoa. Did that just happened?
Violence is never cool, but I do understand where these girls are coming from. When you are extremely angry, your better judgment goes haywire and for some reason, it seems only natural to hit (or bite and pull) to settle the score. It is incredibly animalistic, and I guess our primal beings get unleashed during such tense moments. Roar!!!
But the thing with all physical fights, especially when all the results are simply damaged egos, black eyes and dented foreheads, is to walk away. There is absolutely no reason to revisit. Unless it ends with a show down, it is wise to say it was a fight and that was just it. Move on. Because one girl fight is cool. A repeating girl fight is like get over it biatch.