Don't Forget About Her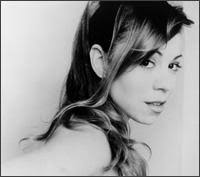 At Her Best
Dear Mariah,
I have to apologize to you that there was a time that I thought you really did went bonkers. I watched that controversial strip scene on TRL, and it wasn't the stripping that got me questioning your mental health. It was the fact that you were high! But you managed to explain yourself quite eloquently on Oprah, saying that your condition was triggered by your bad case of insomnia and your unnatural drive to succeed. Indeed, these two combined, when pushed to the extremes, can make anyone stumble further into a breakdown.
To tell you the truth, I don't understand why people still consider Glitter as the cause of your career hoopla. Among all your albums, I thought Rainbow was crap! All the songs were super sugary coated, and to think about it, gave me major toothache just listening to it. Despite that Loverboy from your Glitter album is really annoying (especially that video where you do jumping jacks in a blue bandana top), there were extremely heartfelt ballads in there. But this is all overshadowed because of your poor acting performance in your movie. And yes, don't forget your breakdown.
When you (and Whitney) disappeared, all this wannabe divas came to surface. They did strut their own stuff, but undeniably, they wanted to hit the higher notes just like you. They wanted to even have your hair as well. And all those years when they dominate, I always wondered what ever happened to you. You did come back last three years with Charmbracelet, but it was completely confusing and forgettable. At that point, I thought you would never come back in top form.
But you did! With Mimi.
And now you are the talk of the town. You already won numerous awards for your effort, even tying yourself with Elvis with 17 #1s in the history of music. You are also nominated for a total of 8 Grammy's, which I feel you are most deserving. Because, finally Mariah, you sang. You sang with all your heart out, even when everybody (even myself) was against you. And that deserves much respect and a thousand apologies from all of us.
I hope you win the Grammy's. But even if you do not, you managed to make me believe in you once again.
Cheers, Muddy
PS:
Dear Kanye,
You are indeed tough competition for Mariah. But now it's you that I question about when it comes to insanity. Because, dude, you're not Christ! Get over it!!!