When There Is One Too Many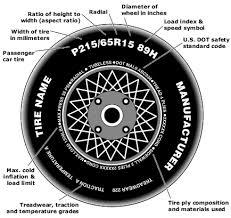 Specified
I have noticed that the simple mode of transportation, more commonly known as the car, is used as references to sexuality and relationships. Such references are especially laced in music; for instance, R Kelly's grinding ballad for a girl whom reminds him of his "jeep". There's also the common phrase of wanting to ride with someone all night long, which perhaps could mean an innocent night cruise, but let's be real here. However, of all the references I know, the most interesting does not refer to the car specifically but what is found in the boot. And that is the spare tire.
The spare tire is kept at the back of the car for an emergency. When one of the four tires goes flat, the spare tire acts as a substitute, but only temporarily. Once the driver gets to the workshop and replaces the flat tire with a brand new one, the spare tire is automatically put back into the boot until the next hoopla.
When it comes to human beings, spare tire equates to the hidden girlfriend or boyfriend, mistress or concubine. However, unlike the car, there are those who have more than just one spare tire! The question is: why is there a need among those to have spare tire(s)? Is it because, like sneakers, having just one partner is never enough?
A good friend once confided in me that she is now in a stagnant relationship. Like the swamps. "Everyday is the same. It is a routine. Predictable. No longer exciting." As such, she has been secretly seeing someone she met through Myspace. According to her, meetings have only just been drinks at Starbucks or dinner at Dome. "We never have sex though," she said, "although I have thought about it."
So you don't love your current boyfriend anymore?
"No, I love him. And I know he loves me. But Muddy…"
Yes?
"What if I am kidding myself? What if after years and years throughout the relationship you realize one day that he is not the one?"
So, perhaps in this case, having a spare tire is completely based on practicality. It is like having a backup plan. Sometimes, it is almost a plot. Because one fine day, a breakup materializes but you know you won't be alone. In fact, there's already a replacement next in line, which you later advertise as your brand new tire!
But yes, I know there are among us that do not agree to such concepts. Having spare tires clearly means: You. Are. A. Cheater mangkuk!!! It also means you have commitment issues, and/or have problems in appreciating what you already have. It is relationship sin and cannot be tolerated.
So how can you avoid having spare tires? Especially when your relationship seems to be on the rocks?
I am unsure with the answer. I am no relationship guru. But all I do know is that do talk. Do deal with whatever problems you have. Do try to put yourself in the others' shoes. And try to understand why having a spare tire may not be the only solution.